Weber Grills
Outdoor Living & Weber Grills in CITY, CITY & CITY

THE WEBER® ORIGINAL COOKING SYSTEM
COMPANY NAME is proud to offer Weber™ Grills to CITY, CITY, CITY and the surrounding areas. Weber™ Grills legendary cooking system is at the heart of each and every gas grill they make. See what makes their grills stand out from the rest.
COMPANY NAME carries a huge selection of Weber™ Grills – with a selection of from gas, charcoal, and electric grills, to the Weber® Q®, smokers, portable grills, and the famed Summit® Grill Centers, we are sure to have the perfect grill to fit your needs right in your CITY backyard.
Not sure where to start? Stop by our retail location in CITY or call us and speak to someone from our outdoor living department.
Gas Grills
If you are looking for a gas grill, select from the following:
SPIRIT® SERIES
Compact and affordable, the five Weber Spirit® series gas grills feature smaller footprints and sleek new styles for a great value with all the essential features.
SUMMIT® SERIES
The crown jewels of the Weber family, the eight Summit® series gas grills feature advanced technologies and deliver top-of-the-line performance time after time.
GENESIS® II SERIES
The Genesis® II series of gas grills accommodates every lifestyle. Ranging in size from two to six burners, all equipped with the exclusive GS4 high performance
GRILL CENTERS
The Weber Summit® Grill Center boasts six main burners, enclosed storage, and ... If you want the best Weber gas grill you may have to pay for it but it is worth it.
WEBER® Q® SERIES
Compact, powerful, and contemporary, the six Weber® Q® series gas grills have porcelain-enameled, cast-iron cooking grates for long-lasting quality
Charcoal Grills
If you are looking for a charcoal grill, Weber™ Grills offers the following series:
ORIGINAL KETTLE™ SERIES
The Weber Original Kettle™ is a backyard grilling icon complete with a clever ... Charcoal briquettes at the perfect fuel for grilling.
MASTER-TOUCH®
The Weber Master-Touch® charcoal grill is a backyard icon complete with a clever cleaning system that makes ash removal easier than ever.
PERFORMER® SERIES
Three Performer® series grills bring practicality and convenience to charcoal grilling with uniquely Weber features like an electronic gas ignition system.
RANCH® KETTLE
In addition, we also offer the new Weber™ Briquettes—the perfect partner for iconic Weber charcoal grills and smokers. Made from 100% all natural hardwood, providing a long, consistent heat—providing less need to refuel during grilling.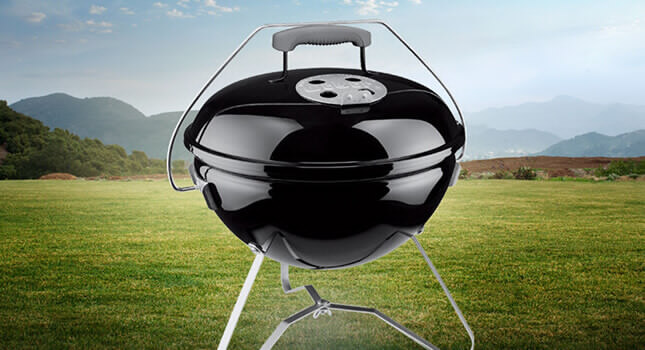 Portable
Perfect for tailgating, camping trips, or a day at the beach, Weber™ portable grills give you the ease and capability to grill almost anywhere.  Choose from the SMOKEY JOE® SERIES,  GO-ANYWHERE® or the WEBER® Q® SERIES.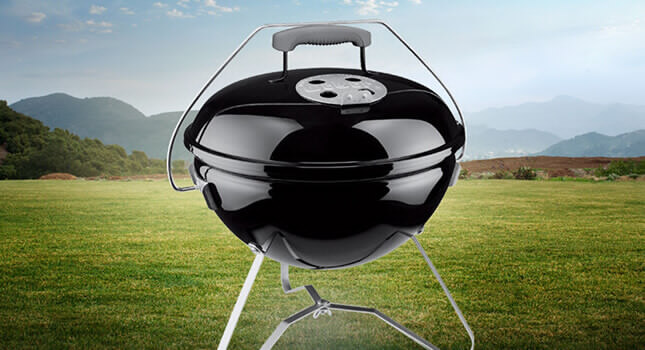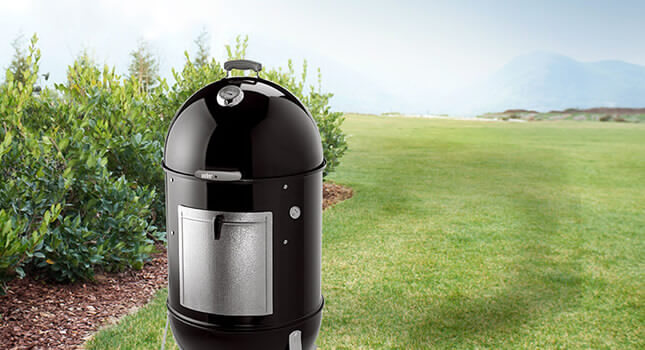 Smokers
If you are looking for a quality smoker, look no further.  Weber offers the following:
SMOKEY MOUNTAIN COOKER™ SERIES
Available in 3 different sizes, Weber Smokey Mountain Cooker™ smokers each have two cooking grates and four aluminum dampers for hours upon hours of consistently low-and-slow temperatures.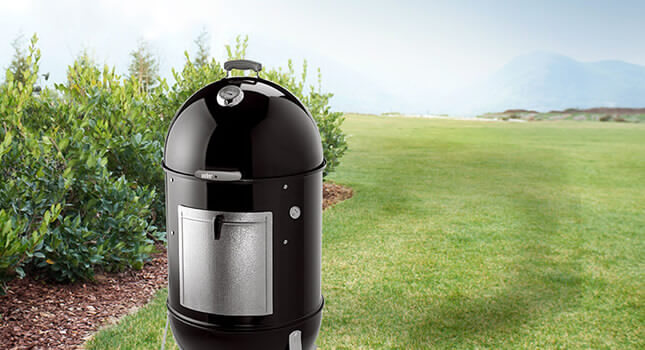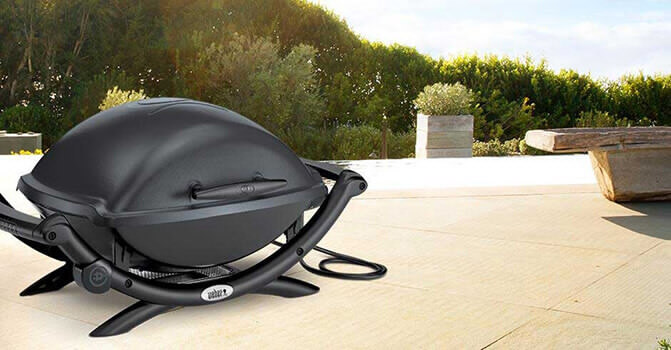 Electric
If you are looking for an Electric grill, Weber offers the Weber Q Series.
WEBER® Q® SERIES
Compact, powerful, and contemporary, the two Weber® Q® series electric grills have infinite heat control settings and can get hot enough to sear a steak.