Bull BBQ
CITY, CITY & CITY Bull Grills & Outdoor Living

COMPANY NAME is a proud installer of outdoor kitchen grills from Bull Grills. These premium grills are built into the counter-top of an outdoor kitchen island. Every model comes standard with a mini-fridge, stove-top burner and cabinet space. Three out of our four great options even include a bar-top area perfect for serving and entertaining guests. Click on the tabs below to view the different Bull Grills models we offer.
OR
With its superior products, facilities and team, Bull Outdoor Products Inc. pioneered the concept of outdoor barbecue islands, recognizing the need for backyard barbecue enthusiasts to bring their grilling talents to match those of professional chefs. COMPANY NAME proudly offers Bull Grills, which are perfect additions to your outdoor living kitchen area.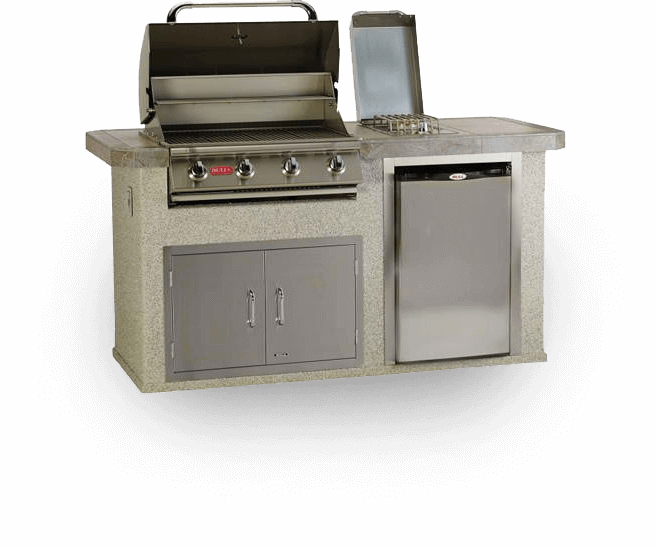 PSD 100 Outdoor Kitchen Grill
Countertop 76.75" X 31" / Base 69.5" X 27.5"
The Bull PSD 100 outdoor kitchen island is a wonderful addition to any smaller backyard or patio area. It comes standard with a refrigerator to keep your beverages and food cold for all your entertainment needs while the counter space is great for preparing your favorite recipes.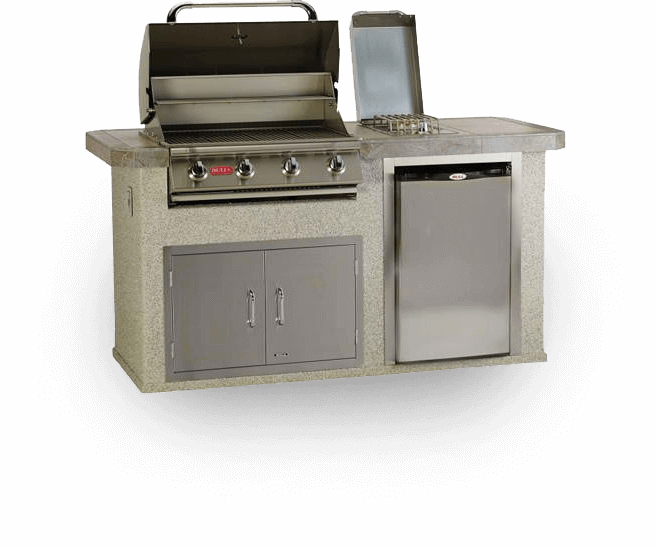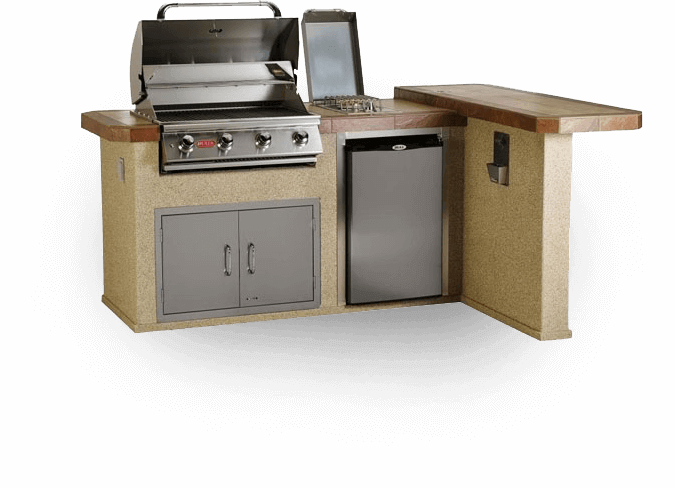 PSD 200 Outdoor Kitchen Grill
Countertop 90.75" x 65"x "30" / Base 74.75" x 59.5 x 27.5"
The Bull PSD 200 outdoor kitchen island is one of our newest island designs and is great for smaller backyards. It's stylish "L" shaped design seats up to 3 people so that you can create your grilling favorites and easily share them with your guests.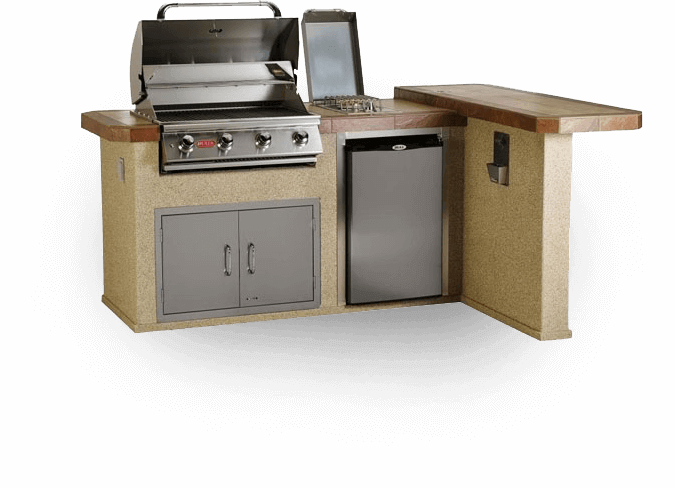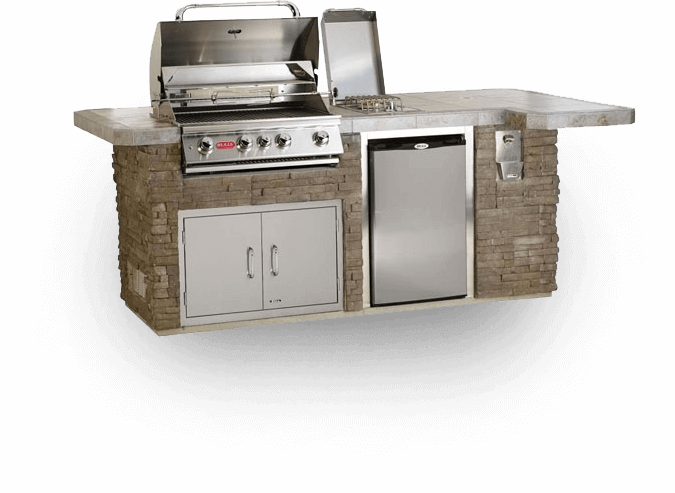 PSD 300 Outdoor Kitchen Grill
Countertop 102.25" x 55" x 43" / Base 82.5" x 27.5"
The Bull PSD 300 outdoor kitchen island is perfect for grilling your favorite recipes. The "L" shaped BBQ design will become the center of your outdoor cooking and entertainment.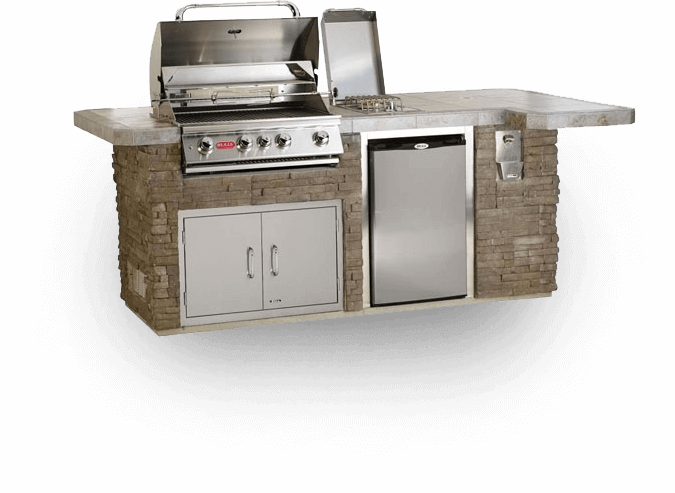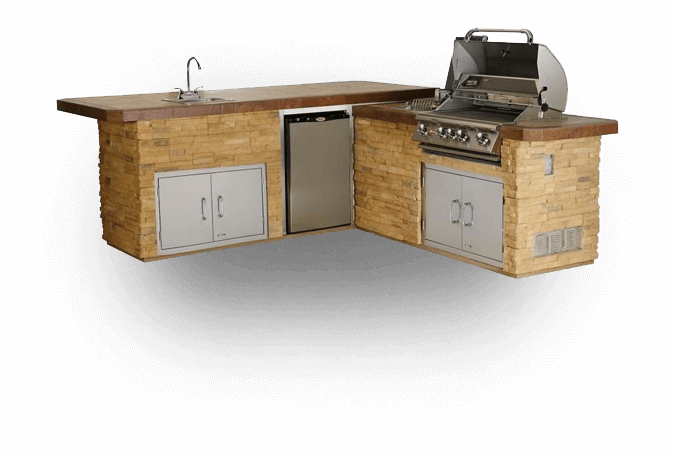 PSD 400 Outdoor Kitchen Grill
Countertop 102.5" x 114.25" x 31" / 93.5" x 92.25"x 25.5"
The Bull PSD 400 outdoor kitchen island is the largest of our islands. Its spacious bar area is perfect for a luxurious outdoor dining experience and ideal for entertaining. With its ample space for seating, you can serve up your favorite grilling recipes in style.